What is the difference between Master SCUBA Diver and Divemaster?
A Divemaster is a professional qualification, which means you work in various roles such as: assisting instructors, leading qualified fun dives, managing the dive boat and providing customer services. A Master Diver by contrast is someone who is a hugely experienced diver, but not in a professional capacity. They have reached rescue diver and have attained five separate specialities and reached over 50 logged dives.
We all remember our first SCUBA diving instructor; the person that took us down into the deep for the first time, taught us all the necessary skills we needed to enjoy the underwater world and the person who assisted us back down when we inexplicably started floating away to the surface before we could manage our own buoyancy.
But do many of us remember the assistants that helped your instructor?
Perhaps too, we remember the progression charts that PADI and SSI love to have hanging on dive shop walls, with all the levels we can aspire to learn and move into.
Advanced, rescue and something to do with masters. Master diver? Dive Master? Hard to remember, but they both exist and are popular diving levels to reach.
Both are deemed 'masters' due to the amount of training, logged dives and the broad knowledge and experience gained on the journey.
Both need to complete their Open Water course followed by the Advanced Open Water course, followed by first aid and rescue courses. Along the way, plenty of fun dives are needed to build up the logged dive totals.
This is where the two programs diverge, after completing the rescue course, an aspiring divemaster then begins their divemaster training which is quite long and very comprehensive. Both PADI and SSI run similar programs, but we will focus on PADI for now as they maintain the largest market share of diving and diver training around the world.
What is the PADI Divemaster Course Like?
The PADI Divemaster program is generally completed full time in a timeframe of at least a month, but 6 weeks is better, allowing some rest between diving days or part-time in a timeframe of up to a year. The program is very comprehensive and can be broken down as follows:
Prerequisites – 40 logged dives, Rescue qualified, 18 years old and deemed fit for diving.
In water training – Practice all skills required for diving, follow Open Water, Advanced and Rescue courses conducted by an instructor to learn how to be a qualified assistant, learn and practice leading dives.
Classroom workshops – Physics, Biology, History of diving, Types of diving and other relevant information.
Optional additions – Many dive centers offer conservation programs and training to take out beginners on a Discover SCUBA Diving experience.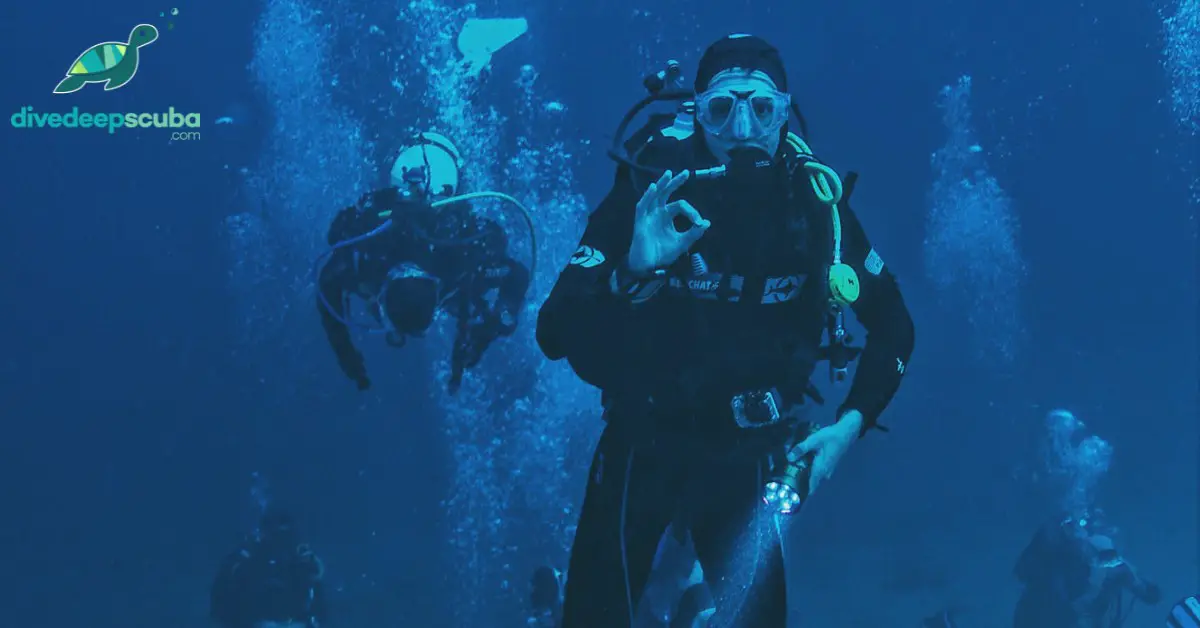 What is the PADI Master Scuba Diver Course?
The PADI Master SCUBA Diver is aimed more at people who just love diving, but don't necessarily have the time, ambition or desire to become a working dive professional.
Instead of focusing on assisting courses – the focus is more on expanding your training by learning five speciality courses.
These speciality courses range from 2-4 days each and you can choose the ones you would like to do from over 25 different options. Some of the speciality courses include Altitude Diver, Enriched Air Diver, Drysuit Diver, Digital Underwater Photography, Deep Diver, Wreck Diver, Search and Recovery Diver and many more.
The range of courses completed by a Master SCUBA Diver propels them forward with knowledge and skills beyond the average diver and truly puts them in a class of their own.
Many people who start and complete this course tend to be people who just love diving and have regular access to the sea. They may be part of regional 'dive clubs' or they may use a local dive shop. Some people go on diving holidays and complete one or two specialities a trip, slowly working their way to the qualification.
What is common between them both is that people who undertake them – are passionate about diving and the ocean and want to spend a significant amount of time being underwater.
If you feel like you belong with them, it's definitely worth contacting your local dive shop or base a future holiday around progressing to these levels.
What can't be understated, and it's true of almost everyone who undertakes divemaster or master diver training is – the enjoyment level, learning and new underwater experiences will be one of the best things you ever do in your life.
Even hardcore technical divers, military specialists or super experienced instructors will all recall that their 'master' courses extremely fondly.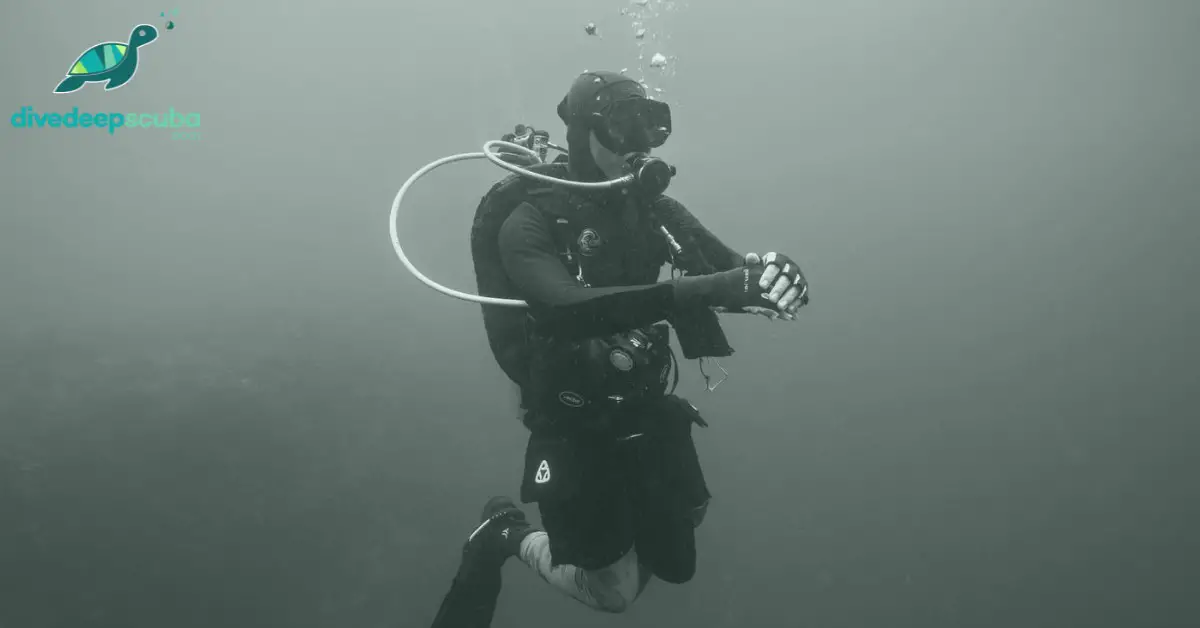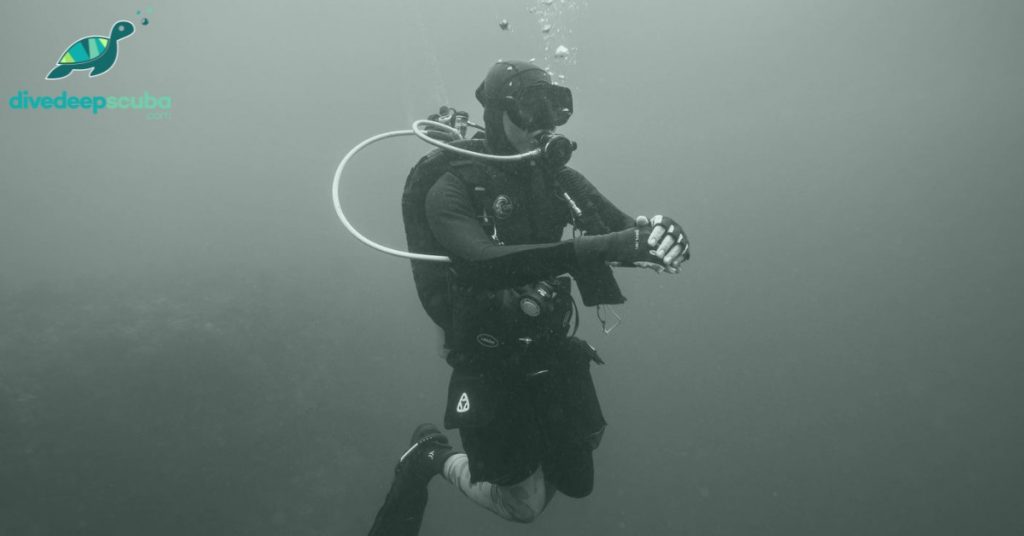 What does a Divemaster do?
A divemaster is the first level of dive professional and has a broad range of responsibilities. Different dive shops in different countries will maintain different job descriptions – but the core job will remain the same.
A divemaster's primary job is to take qualified divers out diving. This could mean a divemaster could conduct up to five SCUBA dives a day when busy.
Usually, they would take different levels of experienced divers on different dives, so a divemaster could lead some deep dives in the morning with an instructor on holiday and then lead two shallow dives in the afternoon with some newly qualified Open Water divers, so their range of diving experiences seldom gets old.
Additionally, they will often run the dive boat, as instructors are focused on teaching, choosing dive sites, counting divers back onto the boat, liaising with boat captains and the dive shop onshore and supervising any medical issues.
Customer service, both in the dive shop and often replying to digital enquiries falls into their responsibilities too.
Is a Dive Instructor Below a Divemaster?
The naming conventions sometimes confuse people as the word 'master' often sounds more experienced than the word 'instructor', but it's not the case. When completing a divemaster course, you learn all the information you need about how to dive, the preparation, what it does to the body and a range of extensive diving experiences.
An instructor is the next level up and both an instructor course (IDC) and instructor examinations (IE) are required to be passed. These courses don't necessarily teach a new instructor any more about diving (though they do reinforce it all), but focuses more on handling students underwater and teaching all the information required in the water the dive agency would like.
Instructors tend to have more awareness of their divers underwater as usually their divers are brand new and require constant supervision. Instructors will generally earn more and being a divemaster first is often a stepping stone to becoming an instructor.
Can you do both Master Diver and Divemaster?
While it's not often done, there is no reason it can't be. Certainly, there are examples of people who love diving, maintain a career and complete their master diver on weekends and holidays, who then decide to throw in their corporate job, become a divemaster and then an instructor full time.
They will spend more time in the learning phase, but you could argue by the time they become an instructor – they will have more experience already than others.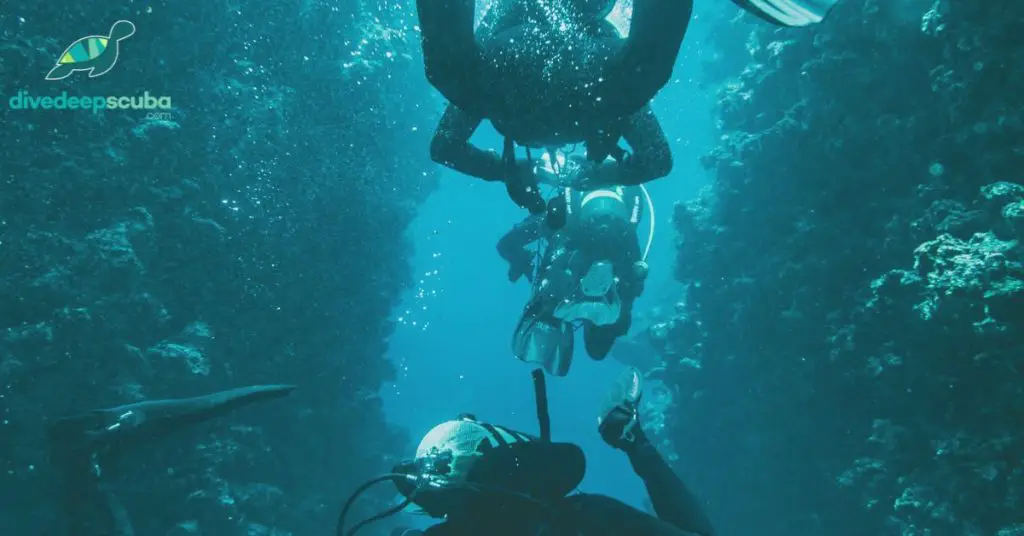 What Comes after Dive Instructor?
As outlined above, a dive instructor actually comes after being a divemaster, but that's not the end of it. Most people who become instructors do so due to their love of SCUBA diving, as they want to actively be in the water most days of the week and for employment reasons.
The following levels of instructor are relevant to PADI, while SSI has a very similar structure, their names are different. After finishing an instructor course and examination – they become an Open Water SCUBA Instructor (OWSI) and can teach Open Water, Advanced and Rescue Courses.
In order for them to teach speciality courses such as wreck diving or search and recovery diving, they themselves are required to become 'Specialty Instructors' in the courses they most want to teach.
Usually Enriched Air and deep-diving come first due to customer demands, however when an instructor has attained five or more speciality ratings and has certified over 25 divers – they can become a Master SCUBA Diver Trainer (MSDT).
This is the level of instructor that teaches, you guessed it – Master SCUBA Divers.
While a speciality instructor can teach people certain specialities, the Master SCUBA Diver Trainer can take a rescue diver and teach and train them to become experienced, specialized divers.
The Instructor levels keep going up, the next one is called an Instructor Development Course Staff Instructor (IDCSI or SI). This level assists in instructor courses as well as teaching the previous courses. As an IDC can take two weeks, they spend a lot of time in shallow water and in the classroom teaching new instructors.
The next one we have is called a 'Master Instructor' or MI, this level is seen by some as an 'elite' class of instructor. They have to complete quite a lot to reach this level, including certifying over 150 new divers, dive masters and assisting instructor courses.
These instructors tend to spend their time in the water teaching as much as they can and are often the 'senior instructor' in most dive shops.
Lastly, we have the Course Director (CD), and they actually conduct the instructor courses and certify the new instructors. This is the highest level a dive professional can reach and by this time they are certainly extremely experienced and knowledgeable of all things diving and in teaching diving
If you liked this article, please follow us on Instagram, Twitter and like our Facebook page
Is the Money Worth Becoming a Dive Professional?
Everything is relative, while it's true the average dive professional does not earn the same as the average lawyer – remuneration can come in many forms.
A dive professional will tend to earn more in developed countries, however – regardless of where you work, you will be paid a decent wage by local standards.
This means an instructor will earn more in Florida than in say, Mozambique – but the cost of living in Mozambique is far lower. Additionally as part of employment, dive centres often also offer heavily discounted personal dive equipment, discounted courses and other incentives. 
A divemaster generally earns less, but they just dive all the time and if this is what you love and would prefer to get paid for it as opposed to paying for it, then it's a great way to spend some time.
As many dive shops are located in tropical climates, the working environment can be amazingly beautiful both below and above the water, leading to some pretty good life satisfaction for many people.
Everyone has to start somewhere and whether you are just learning to dive, slowly reaching your Master Diver status or are beginning your divemaster course – it's amazing how many people worldwide have ended up working in the dive industry as their careers.
And why not?
You spend days out on boats, swimming in pools, diving in oceans and watching people's confidence and abilities grow as you teach them – something that is enjoyable and provides huge work satisfaction at the same time.
Please share this article using the social media buttons!