Throughout her life, Bethany has always been intrigued by the ocean and marine life. When
she was young, she loved snorkelling and swimming in the ocean. But it was not until a few
years ago Bethany went on her first dive!
In 2019, while travelling South East Asia, Bethany found the beautiful Island of Gili Trawangan in Indonesia (where she met another of our writers, Sian Williams).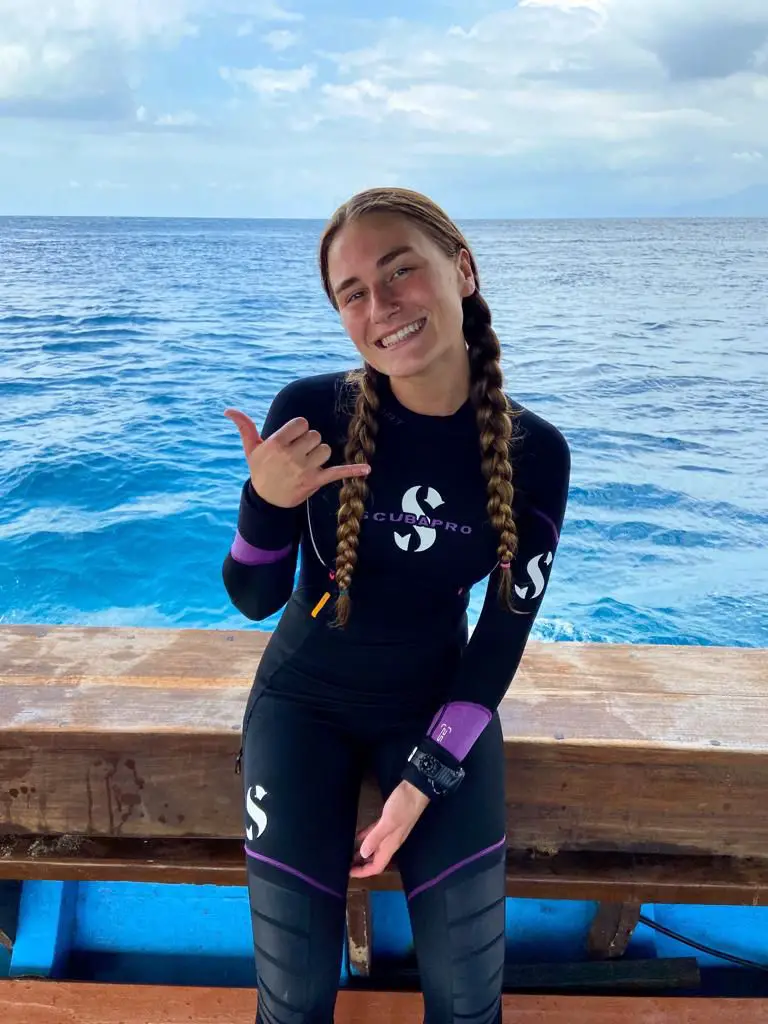 Here, she had her first diving experience! Jumping straight into an Open Water Course in the crystal clear water, Bethany discovered her new passion! Scuba Diving!
The beauty and magic of the ocean opened a new path for Bethany, inspiring her to change
paths and enrol for an Environmental Science Degree to gain more knowledge on how to
protect our oceans!
Bethany is now an Environmental Scientist and Dive Master, exploring the underwater world.
Practising Underwater Photography, Bethany aims to raise awareness for and help protect
marine life.
She continues to travel the globe, diving and photographing some of the best dive sites on the planet while writing brilliant articles for divedeepscuba.com.