How Many Scuba Divers Are There In The World?
It is estimated that there are between 6 and 9 million active scuba divers in the world. As it is not a regulated industry, the lack of reliable statistics makes it difficult to get a precise number, so no one actually knows the real answer. This makes it a question as mysterious as the marine life you will encounter underwater. 
Without a doubt, scuba diving is an extremely popular and exciting sport that also provides many scuba-related jobs in the world. Each year it is estimated that over 1 million people gear up and take the plunge to become scuba certified. 
How many scuba divers are there in the world is a common question asked by many diving organisations, yet there is still no clear answer. In this article, we will try and get a "rough" idea of how many of us travel to diving destinations to descend into the big blue ocean!
How Big Is The Scuba Diving Industry?
The scuba diving industry is very big, however, as it is not a regulated industry, getting an exact number of scuba enthusiasts proves to be difficult. 
It is estimated that 9 million people are currently in an "active" dive status. As many people still manually log their dives, it means that many divers slip through the cracks when we count how many scuba divers there are in the world.
With technology increasing, moving to digital logging can be overwhelming at first (especially for us older-generation divers), but it helps organisations put together diving statistics. 
Diving organisations such as PADI (Professional Association of Diving Instructors) and insurance companies such as DAN (Divers Alert Network), record annual statistics of their divers, however, many other dive organisations around the globe are not taken into account, making it a difficult question to answer. 
DAN is a diving safety organisation from which many of us take diving insurance. A representative from DAN told us: "There's really no true number for certified divers because this is not a regulated industry, so it will always be a squishy figure. We've quoted the 1 to 3 million number on our diving fatality reports". 
Ben Davidson, a writer for the "Undercurrent" journal, has researched this question and estimates 1.2 million active divers, give or take 15%. 
PADI has issued over 27 million diver certifications worldwide since 1967, but how many of these divers are still diving makes answering the question at hand tricky!
What we do know is, that every year PADI certifies around 1 million divers. More divers are going all the way on the scuba ladder, and are now professional divers.
This number is easier to estimate as you need to be in an active teaching status if you are a dive professional. In 2019, PADI said that there are more than 137,000 professional members around the world. 
As figuring out how many divers are there in the world proves to be difficult, we can do some maths to get some clarification…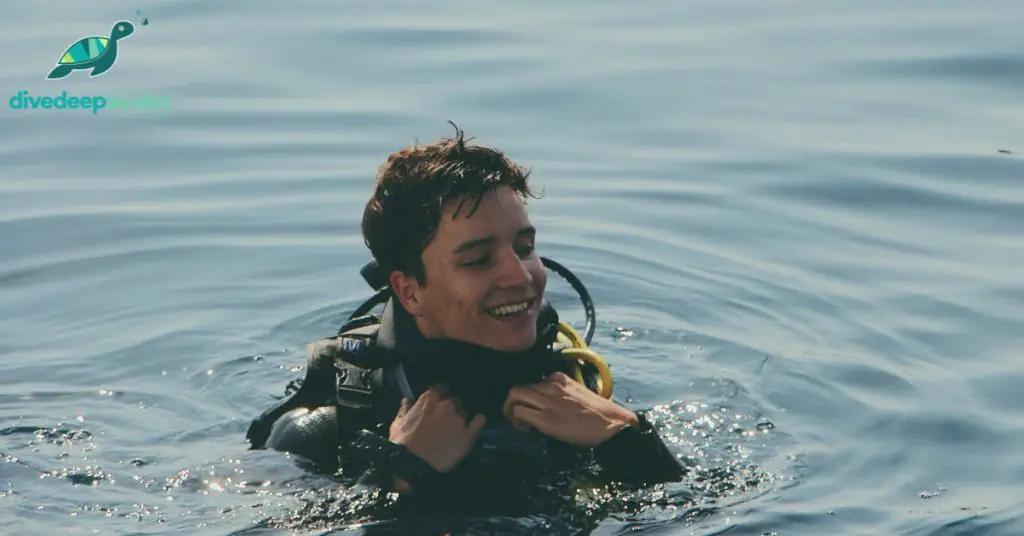 Calculating How Many Scuba Divers There Are in the World, (well roughly…)
What we can do is take the estimated number of active divers in America vs the estimated number of active divers in Europe, vs the rest of the world. 
So that gives us around 6 million active divers, but what about the rest of the world? 
Well, we could say that the US and Europe make up ⅔ of scuba divers worldwide. This would give us 9 million active divers in total, but that doesn't include the millions of people who do "try dives" that are not scuba certified yet. 
How Can We Improve Scuba Statistics in the Future?
Here are a few things we could do to improve worldwide statics on active scuba divers:
Get scuba divers to log dives electronically via dive organisation apps
Dive centres and scuba-related travel companies to report back to organisations on how many individual certified divers they have had that year
Dive shops to report back to organisations when certified divers buy scuba equipment
How Has the Coronavirus Pandemic Affected How Many Divers There Are in the world?
The coronavirus pandemic has disrupted the world of scuba divers, especially diver professionals who rely on tourism and travel for work. This has meant many dive professionals have paused their teaching status in the hope it won't be too much longer before the world picks up again!
Scuba diving is massively linked with international travel. With the pandemic, many of us waved goodbye to diving jobs and had to reschedule scuba diving trips. It is estimated 20% of dive shops around the world have permanently closed their doors to divers.
We can only hope it will not be too long before we can dust off our fins and travel again to amazing scuba diving destinations around the world.
If you liked this article, please follow us on Instagram, Twitter and like our Facebook page
Conclusion
As scuba diving is an unregulated industry, counting how many divers there are in the world proves to be difficult, despite the advances in technology allowing us to digitally log dives. Some people still manually log their dives, which is not an issue, but it definitely makes answering this question a lot more difficult!
However, we can estimate that there are approximately 9 million active scuba divers worldwide, ready to gear up and explore the amazing underwater world. 
How many divers there are is a 'grey area' now, but if we start collecting more data, we can get a better idea of statistics in the future. 
Thank you for reading, happy bubbles! 
Please share this article using the social media buttons!