8 of the Best Beginner Scuba Diving Destinations In The World
Are you after scuba diving in warm water? Crystal-clear water? No currents? 
If YES keep reading!
Whether you are brand new to scuba, a shipwreck-junkie, a coral reef chaser, or enjoy an adventurous liveaboard, we will be covering the best diving destinations in the world, especially for beginner divers. 
Personally I have been to several of these destinations, those I haven't been to, are definitely on my todo list.
What are the Best Beginner Scuba Diving Destinations?
Egypt
Barbados
Thailand
Utila
The Bahamas
Florida Keys
Maldives
Great Barrier Reef
Dreaming about ticking some more diving destinations off your bucket list? 
Don't hang up your fins yet, by the end of this article you will have at least the next 10 years of diving sorted!
Scuba Diving Destinations You MUST Visit 
I remember my first time diving. That feeling of weightlessness and exploring every "nook & cranny" for my favourite marine critters. 
I'd always wanted to learn how to dive and when the opportunity presented itself, I….erm…dived straight in! (sorry, couldn't resist!)
Deciding where to go is usually very overwhelming, taking into considerations of your budget, what season, what to see…the list goes on. That is why we have done the HARD WORK for you! 
We have selected our favourite diving destinations that are beginner-friendly, I wonder which one will be your favourite…
Egypt  (TheRed Sea).
All thanks to the legend that is Jacques Cousteau the Red Sea has become THE PLACE to dive.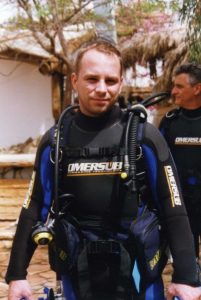 If it was good enough for Monsieur Cousteau, it was good enough to me. This is where I learnt how to dive.
The Red Sea is known for spectacular marine life, warm water, colourful corals and adventurous wrecks, topping most divers bucket list diving destinations!
Egypt can range from pancake-like conditions with epic visibility to raging currents. As a beginner, you will want to head to the Sinai area, if you are more experienced you may want to venture to the Southern Red Sea (Sudan & Egypt).
The easy conditions make it popular for liveaboards, where you can explore dive sites that are less crowded and lesser-visited spots.
Do note that Egyptian law requires all divers on liveaboards to have a minimum of 50 logged dives. 
When you dive below the Red Sea surface, you are likely to see dolphins, manta rays, sharks, dugongs, and of course those beautiful colourful coral reefs you see on Instagram. If you go in the summer months, you could even cruise past the biggest fish in the ocean – the whale shark!
The Red Sea is also famous for wreck diving. The SS Thistlegorm has been named one of the best wrecks to explore in the world, showcasing gorgonian fans and feather stars – some of my favourites!
So if you do get the chance to go to Egypt, be sure to check this one out.
Barbados 
Barbados is a beautiful teeny-tiny island (430 sq km) in the Caribbean. The climate is hot all year round making it a popular holiday destination, especially around Christmas time as the locals go overboard with decorations to get into the holiday spirit. 
Barbados is known for its gorgeous blue waters and white sand beaches, making it a perfect destination to dive. There are many dive centres on the island depending on which side of the island you wish to dive. 
For beginners, I recommend Carlisle Bay Marine Park, located in the southwest region, close to the capital Bridgetown. 
Carlisle Bay boasts 6 shipwrecks, and the best part is,  it is great for divers of all levels of experience. The shipwrecks sit at a depth range between 4m and 17m so even beginner divers can enjoy exploring the shipwrecks.
Have a look at some of the wreck diving in Carlisle Bay in this video!
Shipwrecks to dive in Barbados:
Berwyn: 6m
Ce-Trek: 14m
Eillon: 17m
Bajan Queen: 11m 
Cornwallis: 5m
Barge: 4m
The marine park has a wide variety of marine life such as frogfish, sea horses, rays, barracudas, octopus, reef squid, mackerel, moray eels and many many more!
Thailand 
Thailand is now one of the most popular destinations to gain your diving certification, which is why almost every diver you will meet is certified and the instructors probably did their PADI or SSI scuba instructors exam in Koh Tao or Koh Samui (This is another placed I have been diving). 
The easy conditions and clear water make it great to learn and also for qualified divers to pack their suitcase and fly to Asia for more than a "Thai massage", plus Thailand is well-known for cheaper diving. 
In Koh Samui, Sail Rock tops the most popular dive site. This boulder rock sits 15m above the surface and 37-40m below the surface. Jam-packed with diverse marine life, sail rock never gets boring.  
Koh Chang is just off the east coast, close to the Cambodian border. It is home to coral formations and pinnacles, the cathedral-shaped pinnacle being popular for both locals and tourists.
Koh Chang is also popular for wreck diving. The HTMS Chang and T11 wreck attract schools of snappers, turtles, moray eels and barracudas. 
With its diverse marine life, Thailand is popular for liveaboards too, with most people visiting the Andaman Sea and the Similan Islands to dive with whale sharks and manta rays. 
If you do decide to dive in Thailand, I can assure you it will be a trip to be remembered thanks to the brightly coloured hard and soft corals, abundant fish, and big pelagics. 
Utila, Honduras 
This tiny Caribbean island is only 11km long and 4km wide (112,090 sq km), yet it is teeming with marine life.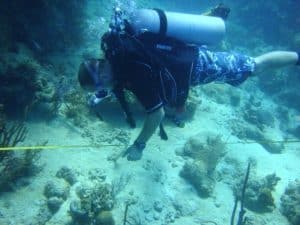 Utila is one of my favourite place to dive, I spent 4 weeks here doing coral reef conservation research, I WILL go back one day !
The place you want to go to is the Mesoamerican Barrier Reef. Here you can find dolphins, manta rays, eagle rays, moray eels, stingrays, and an array of sharks including whale sharks.
Whale sharks are known to be there year-round, but going in the peak season (March/April – September/October) is almost indefinite. The best place to see them is Utila's most popular dive site – Black Hills. 
Black Hills dive site is a little far out (1 mile from the east coast), so if you want to opt for something closer, I recommend The Maze (north side) or Aquarium (east side). 
Expect to explore canyons and swim-throughs as you experience the abundant marine life including colourful sea fans and sponges. If you are a macro fan, then search the gorgonians for flamingo tongue snails!
Have you ever seen the movie "Avatar"? Utila night diving is something out of the ordinary.
This special phenomenon is known as "the string of pearls" only occurring during a new moon when you are in complete darkness. 
The string of pearls is worth going to bed late for. The blue/purple dots will spiral, forming shapes that are as mesmerising as the northern lights. This experience is down to tiny crustaceans called ostracods. During the event, they release a bioluminescent liquid used for defence and reproduction – super cool! 
Don't Forget Your Dive Insurance!
Before you go out on any dive trip or holiday, it is essential to make sure you have insurance that covers you if something goes wrong. Check out our dive insurance article for more information.
Or go straight to these dive insurance company websites:
If you liked this article, please follow us on Instagram, Twitter and like our Facebook page
The Bahamas 
With over 700 islands, the Bahamas has a dive site for everyone, even beginner divers. With visibility over 18m, this diving destination puts novice scuba divers at ease. 
For shallow dives, you truly are spoilt. Beginners usually head to Exuma Cays Land and Sea Park, which is only accessible by boat. The most popular dives are Sting Ray Reef and Pagoda Reef. 
The Bahamas is overindulged in sunken ships, you will be in shipwreck heaven. The coolest wreck (in my opinion) is the Cessna aeroplane in Nassau, sitting at only 8m of water, making this dive site also popular with snorkellers. 
Another popular wreck in Nassau is the Tears of Allah. This boat was used in the James Bond movie "Never Say Never Again". Since sunken, sponges and corals have claimed it, accompanied by schools of angelfish and snappers.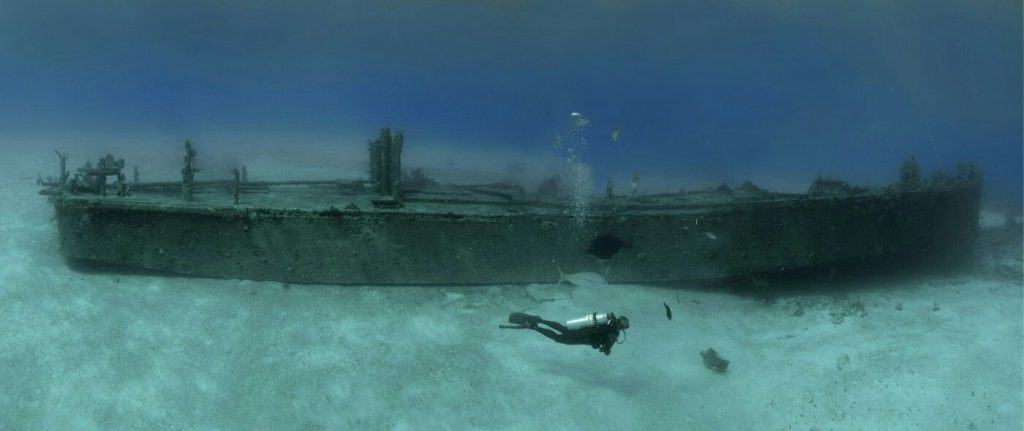 If you want to visit the third-largest barrier reef in the world, you will need to go offshore – so a liveaboard is the best option. Offshore gives you more options, from wrecks, deep walls encrusted in corals and sponges, shark dives, and even blue holes. 
Liveaboards in the Bahamas are great. Most dive boats do not require minimum dive requirements as most dives are shallow and accompanied by calm conditions. 
Just off of Nassau is the Ray of Hope dive site – some would argue it is the best diving spot in the Bahamas. As it is close to a shark-feeding area, you are likely to spot some Caribbean reef sharks and goliath groupers cruising by. 
The Bahamas is shark-galore! Be prepared to interact with tiger sharks, bull sharks, hammerheads, silky sharks, and oceanic whitetip sharks. 
Florida Keys 
The Florida Keys may not be your first choice, but with healthy shallow-water coral reefs, this really is a dive destination you do not want to miss out on. It is home to the only living coral barrier reef in the US and is the longest living reef in the Western Hemisphere.
The keys are a 'show off' when it comes to wreck diving, with over 500 wrecks, and visibility reaching over 30m.  
If this is what you are after, head down to Molasses Reef (just off Key Largo), Sombrero Reef (just off Marathon), and the Sambos Reefs (just off Key West). All three dive destinations are beginner-friendly and extremely beautiful. 
Molasses Reef in the Upper Keys is the favoured site among beginners. This reef is known for clear waters, colourful fish and beautiful corals.
In the Key West, diving is simply fantastic! Dive down to The Gen. Hoyt S. Vandenberg wreck. With an artificial reef, it is now home to many species of marine plants and animals. 
Maldives 
The Maldives is a diver's paradise, made up of many islands known as atolls.
With clear blue water, insane visibility, and beautiful white sand beaches to unwind after, the Maldives is an attractive destination for scuba divers and holidaymakers. 
(Did you guess by my description that this the Maldives is at the top of my list?)
The multiple planes and boats to get there are not the easiest, but diving there sure is. Just to put things into perspective, after landing at Malé airport, you will be searching for a boat outside instead of a taxi!
Most people would say that the Maldives is in the top 5 best diving locations in the world due to the abundant marine life, especially giant pelagics and ocean giants such as whale sharks and mantas, and I would have to agree. 
If you get the chance of taking a "belly-shot" of a manta (a picture not a tequila!), send it to the Manta Trust as they ID the mantas in the area. Some of these mantas have been known to travel all the way to Indonesia! 
For seeing manta rays, you will want to travel to Ari, Addu, North Male, Haa Alifu, Haa Daalu, or the famous UNESCO Biosphere Reserve Baa Atoll & Hanifaru Bay.
If you are travelling to see whale sharks, get on a boat and head to Ari Atoll, and Gaafu and Thaa in the south. 
If you came to see hammerhead sharks, you will want to visit the Rasdu Atoll (north of Ari), or Fotteyo Kandu (Vaavu Atoll). 
As the islands are scattered, you may consider a liveaboard. If you want to see the healthier reefs and are obsessed with macro, you will want to go to the northern regions of the Maldives.
Or if you are an adrenaline junkie and love sharks, you will want to head to the southern regions mentioned. 
You may be thinking, "I've heard the Maldives has crazy currents"?
Sometimes yes it can get a little 'funky', however, less experienced divers can opt for more sheltered reefs located away from fast-flowing currents.
Great Barrier Reef 
Every diver has heard of the Great Barrier Reef, the largest reef system in the world, stretching over 1,400 miles usually making it to number one on every scuba divers bucket list. 
It is estimated that more than two million people visit the Great Barrier Reef every year to see the 1,600 fish species and 600+ species of coral it has to offer. 
With visibility up to 60m, you will not miss a thing underwater. With this incredible visibility and mild to non-existent currents, it is superb for beginner divers, and for experienced divers, it is simply a breeze. 
I highly recommend you climb on-board a liveaboard to get the most out of your trip. Hastings Reef, Flynn Reef, and Norman Reef near Cairns are among the most popular dive sites that are suitable for all levels of divers. 
Covered in coral gardens, steep reef walls, caves, swim-throughs and gigantic bommies, these dive sites are extremely memorable. At these dive sites, you are likely to bump into clownfish, batfish, trout, cod, fusiliers, butterflyfish, angelfish, basslets and whitetip reef shark.
On a liveaboard, you are also expected to see dwarf minke whales, bottlenose dolphins, turtles, eagle rays, and mantas. 
Unfortunately, the Great Barrier Reef was struck by coral bleaching events in 1998, 2002, 2016, 2017 and 2020 from increased ocean temperatures driven by global warming. 
So go visit the Great Barrier Reef before it's gone!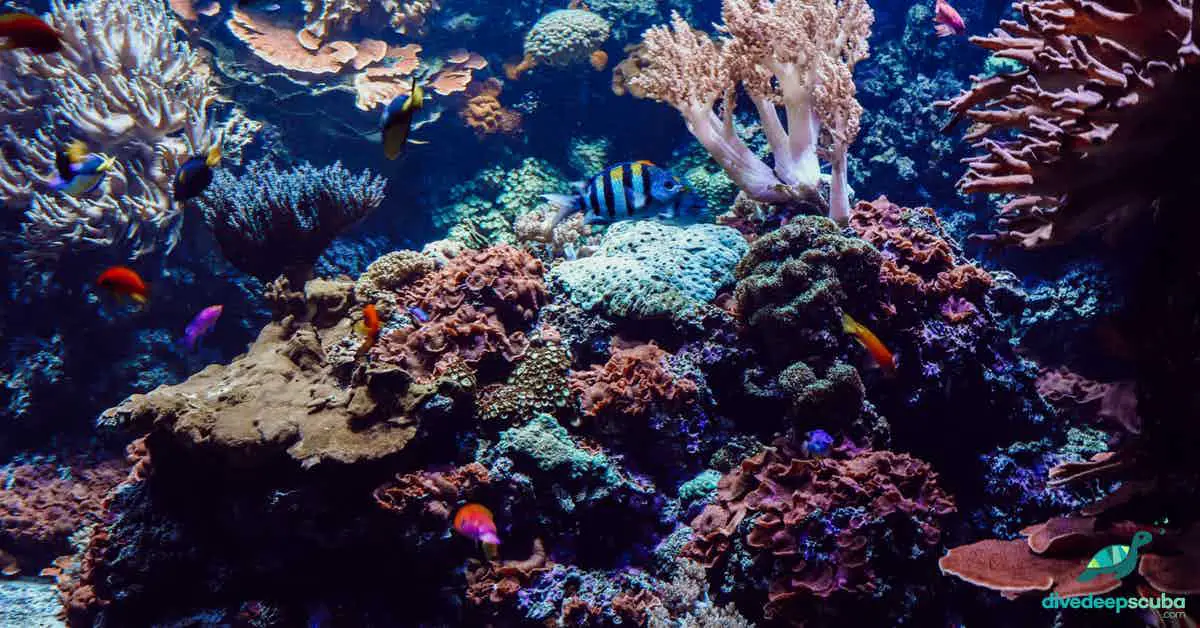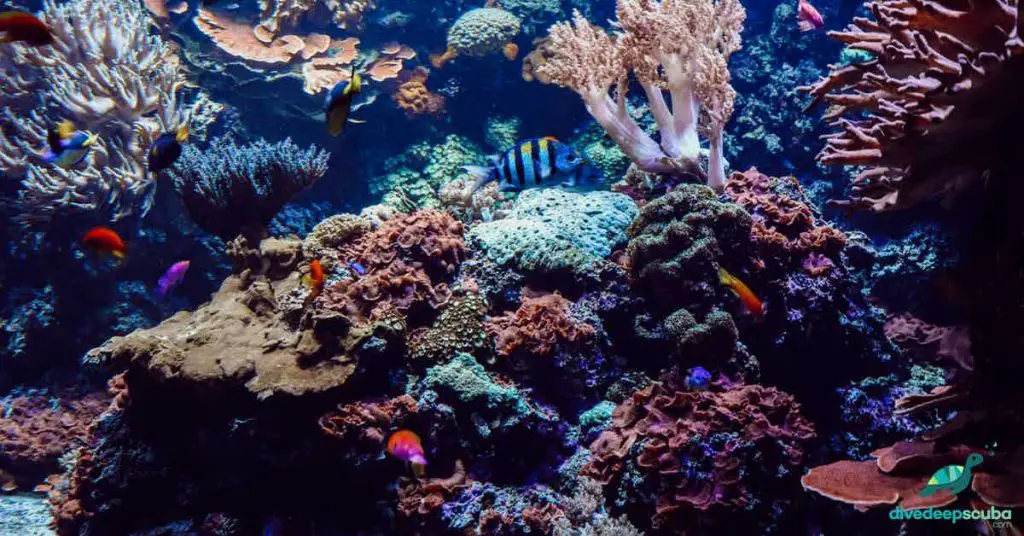 Don't Forget Your Dive Insurance!
Before you go out on any dive trip or holiday, it is essential to make sure you have insurance that covers you if something goes wrong. Check out our dive insurance article for more information.
Or go straight to these dive insurance company websites:
If you liked this article, please follow us on Instagram, Twitter and like our Facebook page
Conclusion
And there you have it! Whether you are a newbie or an expert diver, these dive destinations are a MUST visit. 
If you are not excited by now maybe scuba diving isn't for you…because any 'scuba diving junkie' would be packing their suitcase as we speak!
Travelling to new diving destinations is also a great way to meet like-minded people and of course experience a wide variety of marine life. 
Thank you for reading, we hope to see you soon.
Please share this article using the social media buttons!