Where can I Freedive in Gili Trawangan, Indonesia?
When arriving on Gili Trawangan with the aim of swapping your SCUBA equipment for a breathtaking (and breath-holding) freedive experience, Freedive Gili will be where you're going to head! The first and still the only freedive centre in Gili Trawangan.
We checked out what they had to offer and asked about the best-hidden spots to investigate in one breath.
Come and explore Gilis finest freediving sites, training courses and tips.
| | |
| --- | --- |
| Best places to freedive sites | The best courses to take |
| Bounty Wreck | Molchanov Level 1 |
| Biorocks | 1on1 Coaching Programs |
| Turtle Point | Fun Diving! |
Veronika Kruse from FreeDive Gili made these suggestions
Freedive Gili was founded back in 2009 by 18 times British champion Michael Board & Kate Middleton, 18 times national freediving champion for New Zealand.
It still remains Gili Trawangan's only freedive training centre. This put it on the map, and undoubtedly gave us the excuse to head over and dive deeper into the world of apnea diving around the Gili Islands with Veronika Kruse, a German freediving instructor who arrived in the Gilis and settled back in February 2018.
The freediving opportunities around the Gili Islands remain next to none!
Brightly coloured coral reefs, beautiful walls, slopes and sea mounts and an array of pelagic and reef marine life to get close and personal with, we really understand why the Gilis is known for its freediving potential on the easily accessible reefs and training and mentorship with the pros.
Mike & Kate started a freediving and yoga centre in the heart of the main street, within walking distance minutes after stepping foot on Gili Trawangan.
Soon after, they built a set of tranquil bungalows giving way to a great small-scale retreat and training centre for the die-hard yogi & freediving community that was exploding across Indonesia.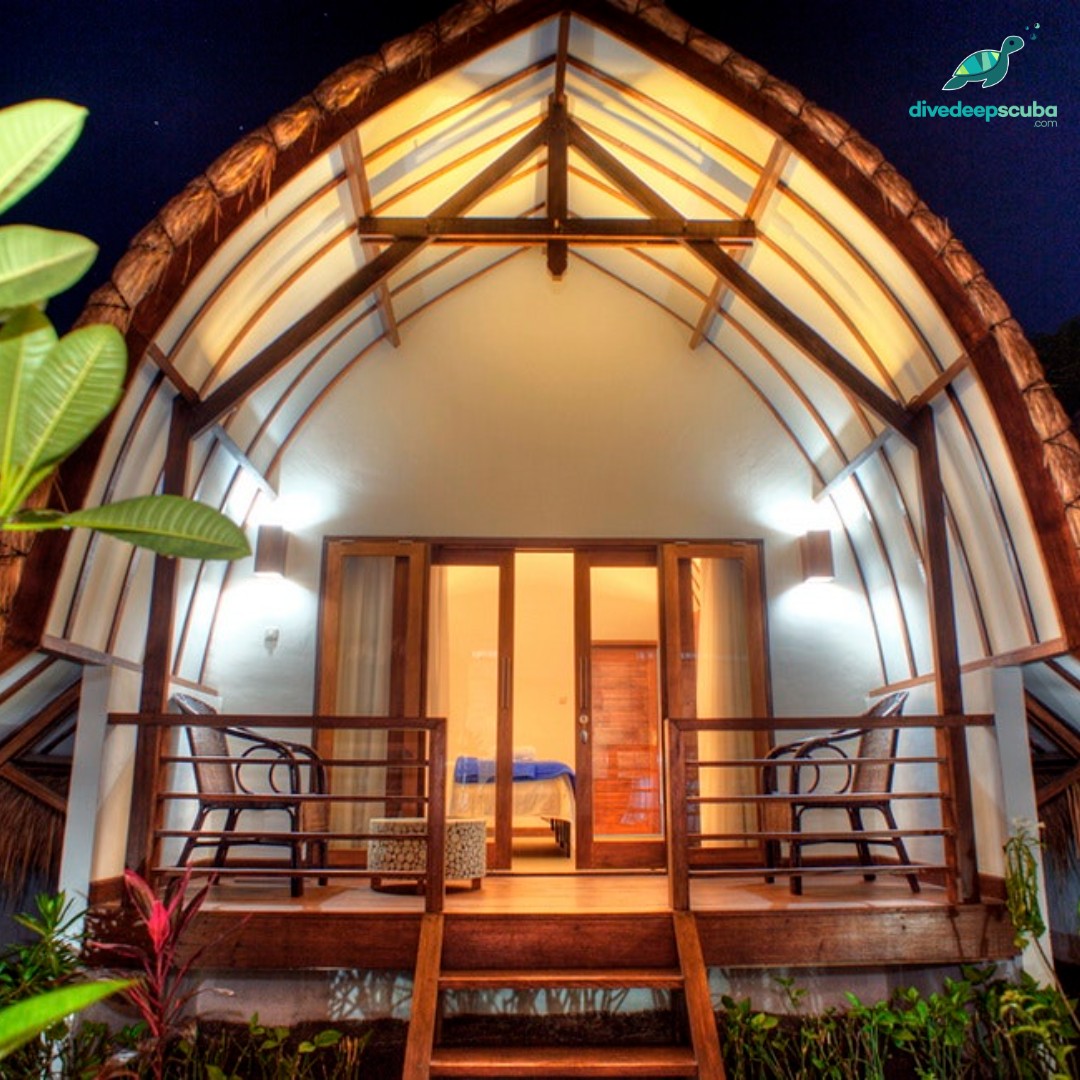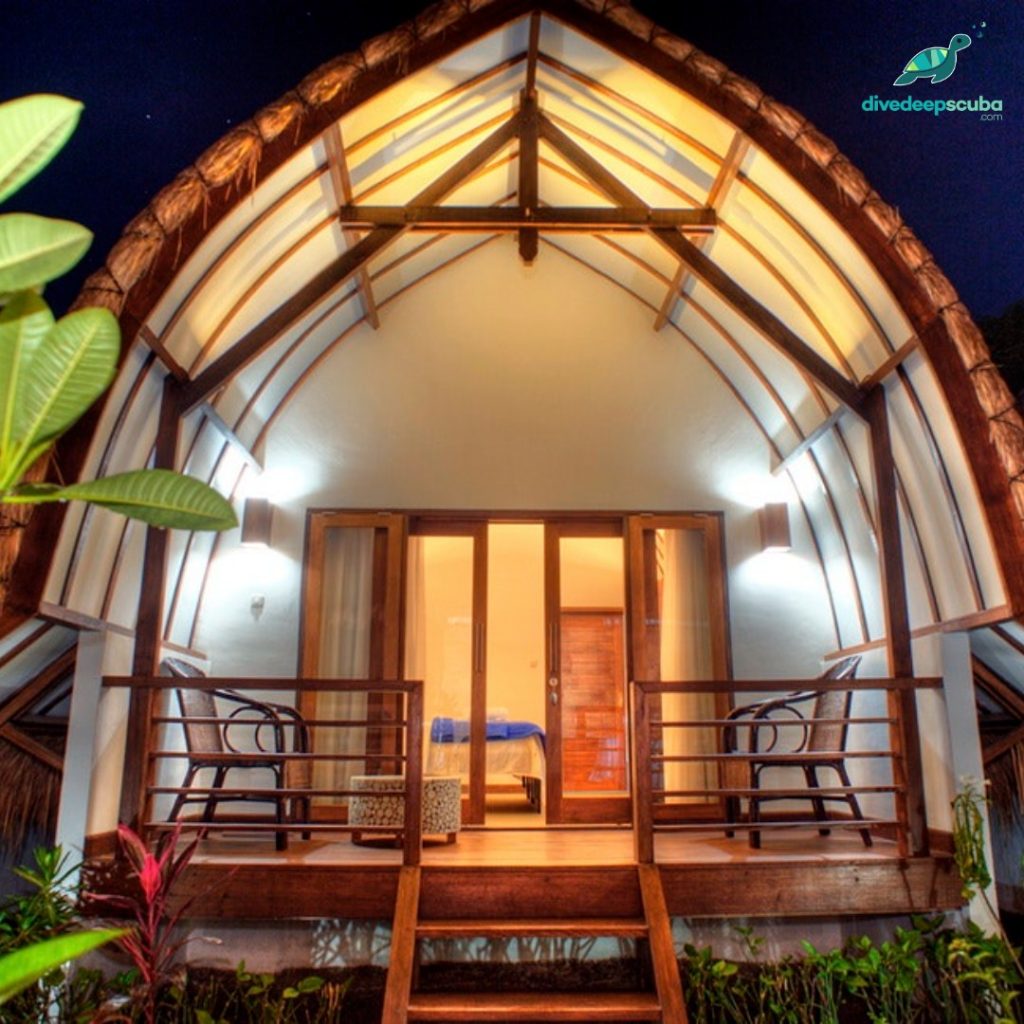 What Courses do FreeDive Gili Teach?
Molchanov Wave 1 (Beginner) 
Molchanov Wave 2 (Intermediate) 
Molchanov Wave 3 (Advanced)
One-to-One Ongoing Coaching
Freedive Instructor Course
Freedive Gili's main focus is as a training centre and they offer a whole menu of freediving courses!
Whether you want to take the plunge for the first time or work on your mental and physical training in the pool or on the line, Freedive Gili has coaches and guides to help you level up… or down, depending on which way you look at it!
Whilst FreeDive Gili used to be a registered and leading SSI shop, they retired this status back in January 2022 and moved across to working solely within Molchanov standards and techniques, a new(er) governing body in apnea diving.
"Freediving is a lifelong learning experience and yours starts here." Molchanov level 1
More on this later!
But don't worry, they'll accept any level and certification for further training with short cross-overs and other governing bodies to join for freedivers and coaching.
Molchanov Wave 1 (Beginner) 
The course only takes 2 days to complete with training and theory in the classroom, in the pool and then finally jumping into the ocean. Here you will learn the proper breathing techniques, familiarise yourself with diaphragmatic breathing and take a deep breath like you never have before. During this course you will learn to freedive to a depth of 65ft (20m).
This course is accessible to anyone that is healthy and can confidently swim 200 meters. Check out our post about how easy it is to start freediving.
Duration: 2 Days
Cost: US$ 280 (approx)
Molchanov Wave 2 (Intermediate) 
Taking it deeper. On the Molchanovs Wave 2 Freediving course you with further your knowledge of the mammalian dive reflex. You will learn advanced equalization techniques, work on longer breath-holds, understand how to use your change in buoyancy and develop the skills necessary to freedive beyond 20m to depths of up to 30 meters.
You will also learn more about "no fin" and "mono fin" techniques.
Duration: 3 Days
Cost: US$ 440 (approx)
Molchanov Wave 3 (Advanced)
The Molchanovs Wave 3 will take you to depths of 40 meters. Freediving well below the residual volume of the lungs, this is the specialist deep freediving course and will equip you with the proper knowledge to take you into the deep blue and beyond.
Duration: 4 Days
Cost: US$ 530 (approx)
All courses are cumulative but if you have experience, the guys at FreeDive Gili will help you assess which course you should take first.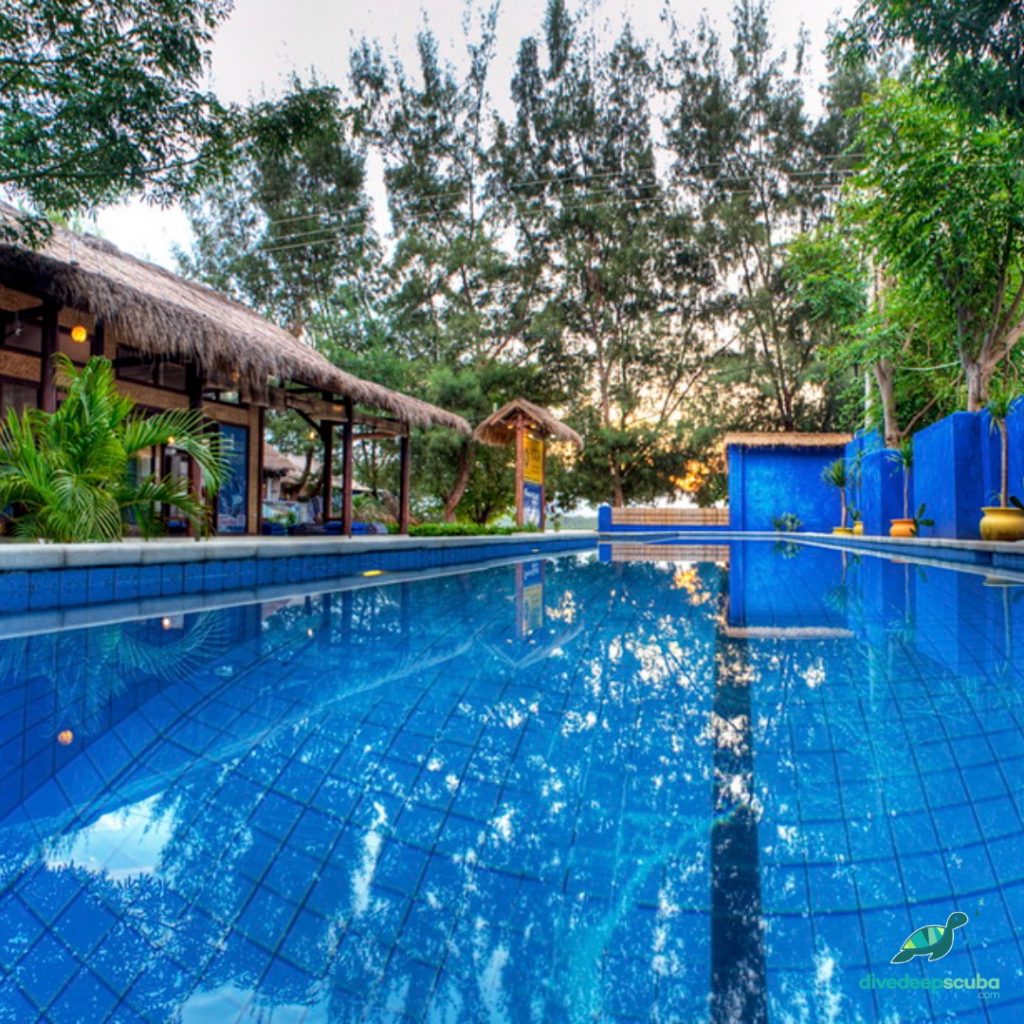 Coaching Programs
The instructors at Freedive Gili are all on personal missions towards their goals and are constantly training be that in the pool or ocean. They offer the chance of ongoing personalised coaching to better your skills and confidence.
Training sessions vary from days to weeks and are uniquely customised to each diver and their needs.
They'll go through an assessment of your level, figure out your goals, and challenges, how to overcome them and create a personal training plan to work towards your deep diving goals.  Check out more here.
Ready to take the plunge to become a freedive instructor?
The idyllic freediving environment of Gili is pretty amazing. The legendary Michael Board offers freedive instructor trainer courses throughout the year. He is a certified Molchanovs freedive instructor, SSI Instructor trainer & Apnea Total Master Instructor.
Molchanov – A new(er) governing body 
The switch has been a welcoming one! The team at Freedive Gili believe the courses they are now offering have more focus on the recreational side and encourage continued training and progression for all divers beyond the initial courses are complete. 
"Unlike other associations, Molchanov believes adding crucial parts of sports as a foundation in training to normalize it as a recreational pastime as well as the sport and training of freediving." Molchanov instructor Veronika Kruz
The Introduction of new extra skill sets instead of additional speciality courses introduces divers to these different subdivisions such as:
One of the more technical forms of freediving, learning to dive to depths with minimal equipment and swimming techniques with no fins on.
Surely it's everyone's dream to be a dolphin! These valuable skills teach confidence in this swimmer's butterfly stroke for effortless moving like our favourite cetacean. 
By training using this swimfin that resembles the fluke of a dolphin, skilled freedivers can dive deeper in the ocean and longer in the pool. 
This is a great chance to expand your apnea horizons (or depths!).
Introducing you to new techniques, practices and goals once you've completed the initial training. Along with this, they provide an extensive online training database – with up-to-date programs people can follow in between courses for free.
Do I have to cross over or start my training again?
Luckily, similarly to SCUBA governing bodies, there is a chart of equivalence and a short crossover evaluation with theoretical knowledge review and basic skills circuits. 
Don't worry, it's nothing super formal, this can be evaluated with one of the instructors you'll meet in the shop via casual conversation – see how confident you are with safety diving, looking after others and your skill sets.
If you're not feeling 100% comfortable with the crossover, take a training dive (with an instructor) and continue refreshing your skills until you are confident.
Fun diving
Whilst Freedive Gili don't offer 'fun diving' on the reefs around Gilis, they have plenty of advice on where to go! 
Maintaining a friendly relationship with the island's local snorkel tours and snorkel boats is important for sustainable tourism. This means that this recreational activity has been served by knowledgeable locals, working on the island's reefs and turtle spotting for decades.
They offer freedive and snorkel trips around some of the top sites the 3 Gili islands have to offer and are always happy to create a custom trip of sites you'd like to visit. 
We recommend a private charter from the likes of Riska Pratama, Gili island freediver & surfer, who can take you to the most highly recommended sites. He's got great knowledgeable captains to get you to some of the 'off the beaten track sites to see reef fish, wrecks, turtles and pristine reefs. 
This strengthens the local economy, boosts eco-tourism and encourages the locals to avoid destructive fishing methods for a living, so Gili reefs can be continued to enjoy for decades to come.
What else do they offer?
Alongside freedive training, the centre offers daily yoga sessions in the morning and late afternoon, retreats, workshops and healthy food from the amazing cafe next door called The Banyan Tree (the food is very good!). 
What's the Best Reef Site to Freedive in the Gilis?
Biorocks
North Turtle Point
Halik
Shallow Turbo
The best part about freediving around the Gilis is there are so many options to walk off the shore and the reefs are only 200 meters swim out. 
Some of the best include:
Biorocks
The artificial reef structures sank by the Gili Eco Trust are all so shallow and harbour a wonderful nursery for juvenile reef fish! From 3 meters to 20 meters you can dive these right off the shore. With interactive swim-throughs and underwater Vespas for the perfect bubble-free photo shoot.
North Turtle Point
The north of Gili Trawangan is a mass of seagrass beds and turtle traffic is at its highest! From 3 meters, the reef gently slopes to 18 meters with huge barrel sponges and corals ready for resting turtles. Not such a deep site, but best to practise breath hold whilst chilling alongside grazing turtles. 
Halik
A personal favourite of mine; as the shallow reef shelf extends 200 meters out from shore with some of Gilis' most pristine corals, sandy flats and schools of rabbitfish and midnight snapper.
However, catch it on a calm day with no currents and diving to depths of 30-40 meters are perfect to glimpse the captivating ridges with whip corals and massive barrel sponges.
Shallow Turbo
Just a bit further east than Turtle Point, Shallow Turbo boasts busy activity in the channel between Gili Trawangan and Gili Meno, never short of turtles, wide-mouth snappers and a few Biorocks to explore. 
There are local snorkel operators that take out trips daily, we recommend going with Riska. His tour & Travel operator ensures no destructive anchoring on the reefs whilst you are diving to marvel at them!
Final Thoughts
Veronika recommends: "Bounty Wreck is my favourite site for diving. The wreck itself sits at 8-12meters making it easy to dive with so much to see. The soft corals here are at their finest!"
So next time you are visiting the Gili Islands, make sure you drop in on the passionate and brilliant team at Freedive Gili.
Warm smiles, long fins and breath-holding await you!
If you liked this article, please follow us on Instagram, Twitter and like our Facebook page
Don't Forget Your Dive Insurance!
Before you go out on any dive trip or holiday, it is essential to make sure you have insurance that covers you if something goes wrong. Check out our dive insurance article for more information.
Or go straight to these dive insurance company websites:
Please share this article using the social media buttons!