Can a Scuba Licence Expire?
Whether or not a Scuba diving Licence expires is a great question! It is important to know your specifics about certifications, to avoid going against regulations! Generally, a Scuba certification does not expire, but this varies between agency and time between dives!
To understand whether or not a Scuba licence can expire, we will consider the following points within this article:
What is a scuba licence?
Do they expire?
Getting back in the water
What is a Scuba Licence? 
Between and within different Scuba diving organisations, there are many different licenses! Scuba licences are an identification, as an underwater explorer and ocean ambassador. Licences are earned through courses with professional instructors. 
PADI is one example of a Scuba diving agency. Most agencies follow a similar pattern of Scuba diving courses, gradually building up toward professional courses. 
For beginners, the first PADI certification is the PADI Open Water. Scuba divers with this licence can fun dive all over the world to 18m deep with a buddy! When diving at a new dive site, it is recommended to hire a Divemaster or guide!
Developing your diving skills further, the PADI Advanced Open water certification takes you deeper to 30m and enhances your skills, such as buoyancy, fish ID and drift diving! With this certification, divers can fun dive to 30m, in almost all dive sites in the world! 
There are some Dive sites with difficult conditions such as current, in which only Advanced divers can participate!
The two licenses mentioned above are the most common, with all Scuba divers moving through these as beginners. Many divers will complete the first and/or second qualification and have fun dives all over the world as Open or Advanced Open water Scuba divers! 
Other divers might want to complete more certifications, such as specialities. PADI Speciality courses include Peak Performance buoyancy, Night diver, Enriched air diver, rescue diver and more!! 
Scuba diving is so incredible, that a large proportion of divers take courses to become professionals! When you love your passion, why not turn it into your job?!
The PADI Divemaster certifies divers to supervise diving activities, assist classes and guide certified divers on fun dives!! 
Scuba diving Instructors become qualified after completing specific course requirements and passing the Instructor exam! After this, they are licensed to teach and qualify the next generation of Scuba divers!
Do Scuba Licences Expire?
The quick and easy answer to this question is no. Scuba diving licenses do not generally expire. However, some courses need to be completed within a specific time frame, or have certain requirements, which you could consider as having an expiration date. 
Most recreational Scuba diving courses, such as Open water, Advanced open water and specialities, do not expire. Once you have the licence, you are qualified to dive according to its limitations. 
However, if it has been a while since your last dive, it is highly recommended (and often required) that you complete a refresher course before Scuba diving again. Getting back into the water after a long period of being dry, is discussed below. 
Before completing the Rescue Diver course, Emergency First Responder (EFR) training is required within the previous 24 months. The EFR training itself does not technically expire, however for it to be valid as a prerequisite for the Rescue Diver course, it must have been completed within 24 months before starting the course.
The Instructor Development Course has a similar requirement, as Emergency First Response Primary and Secondary care training must have been completed within the past 24 months before starting the IDC. 
Professional licenses do not expire either. However, just like recreational licenses, after a while of being inactive, Divemasters and Instructors should contact the organisation to renew membership fees and requalify for insurance. 
If you have been out of the water for a while, what should you do?
Getting back in the water
Recreation Licences do not expire. However, if you have been out of the water for a while, it is highly recommended to complete a refresher course. Refresher courses encourage you to practice your skills, improve on anything you may have forgotten and regain confidence and comfort in the water!
Many dive schools and resorts will require you to complete a refresher course before they take you out on a dive.
After completing your Scuba diving training and diving for a while, perhaps life got busy and you had to temporarily hang up your fins! PADI recommend their ReActivate Scuba Refresher Program to Certified Scuba divers who have kept their fins dry for a while!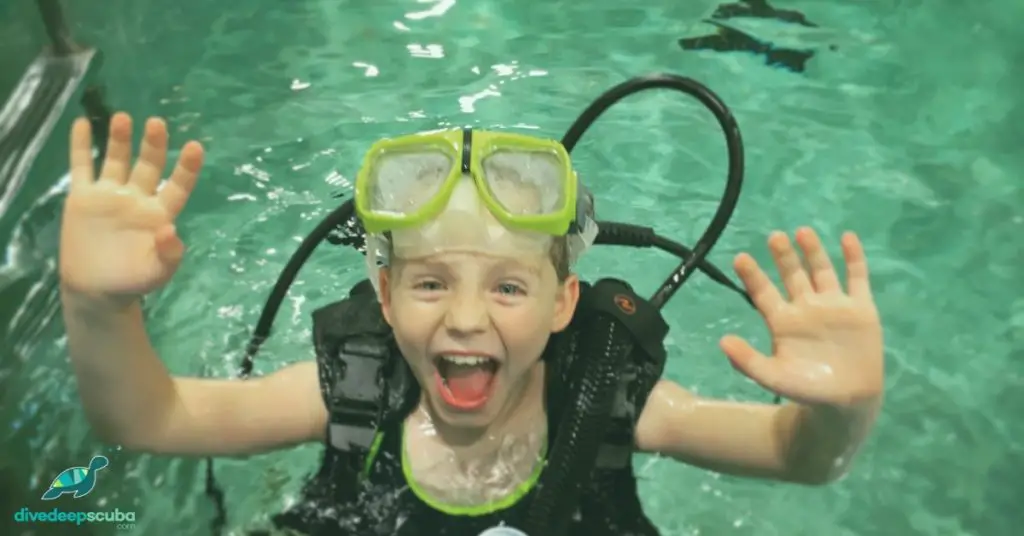 ReActivate is a fun, valuable and engaging course, refreshing the skill you learned throughout your Scuba diving training. Quickly go back over the topics you are comfortable with and spend more time improving your education and abilities in areas you may have forgotten. 
You might want to refresh your skills before going on a Scuba diving trip as it has been a while since your last dive. Or perhaps you want to further your training, and refresh your skills before the next course!
Having been out of the water, you may have lost a little bit of confidence. The ReActivate program is a great way to increase your confidence in yourself and your Scuba diving abilities, awarded with an incredible and comfortable first dive back!
Within the ReActivate Scuba Refresher program, you will learn the following skills:
Setting up your equipment
How to handle common problems 
A basic skills circuit 
Your last dive may have been over a year ago, but you feel very confident in your abilities. Although you feel this way, Scuba diving Centres will prefer for you to complete the refresher program before a fun dive or course at their centre. 
It is always better to be well prepared. Sharpening your skills can help reduce the risk of an incident occurring, and improve your ability to handle any that do. 
Don't Forget Your Dive Insurance!
Before you go out on any dive trip or holiday, it is essential to make sure you have insurance that covers you if something goes wrong. Check out our dive insurance article for more information.
Or go straight to these dive insurance company websites:
If you liked this article, please follow us on Instagram, Twitter and like our Facebook page
Final thoughts
Scuba licences never expire! Once you have completed your Scuba diving certification, you are certified for life! Diving frequently will keep your skills refined and your confidence high!
However, if you are unable to Scuba dive for a while, a refresher course is incredibly beneficial! 
Please share this article using the social media buttons!